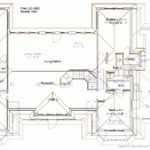 Step One: Order Timber Frame Kit
Preceded by a pre-sales consultancy process which will enable McCavana Timber Frame Homes to fully understand client requirement. A full specification with pricing information is then presented to the client for approval. The order is then planned into production with a full project plan.
Step Two: Preparation of Foundations
A foundation plan designed by McCavana Timber Frame Homes will be presented to the client. The Builder will then prepare the foundations as per the plan submitted.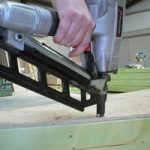 Step Three: Manufacture of Timber Frame Kit
This step is completed in parallel to Step 2. McCavana Timber Frame Homes specialist workforce manufacture the panels in the workshop, from structural timber frame drawings. Vacuum treated timber and other premium quality materials are used for this process.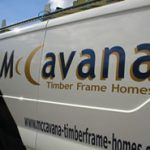 Step Four: Delivery of Timber Frame Kit to Site
The kit is delivered and off-loaded on site, left ready for the specialist craftspeople to erect.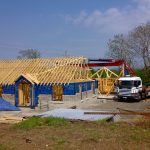 Step Five: Erection of Timber Frame Kit
The kit is erected on site by a skilled team of specialist craftspeople. If required, roof trusses are craned into position and roof felted and lathed.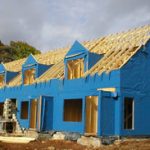 Step Six: Weatherproofing of Timber Frame Kit
At this stage, the client would have windows and external doors fitted in order to weatherproof the building.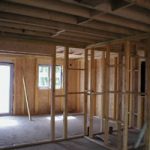 Step Seven: External Services & First Fixing of Internal Services
At this stage, the client would have external blockwork carried out and also roof tiling. Client would also have mechanical and electrical services (first fix) carried out.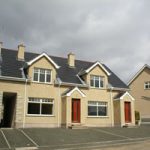 Step Eight: Internal Services
This step is completed in parallel with Step 7. The timber frame kit would then be insulated and vapour barriers, plasterboarded and drylined or skimmed. N.B. client can choose the finish they prefer – dryline or skim coat plaster.
Step Nine: Second Fix Services
At this stage the client would have second fix mechanical and electrical services carried out which would include sanitary ware, kitchen, sockets and light fittings.
Trimming out of doors, skirting, architrave, stairs etc would be carried out by Client or McCavana Timber Frame Homes (depending on client requirements which would have been agreed at commencement of contract).